Suzanne R. Joachim
Managing Director, Principal Practitioner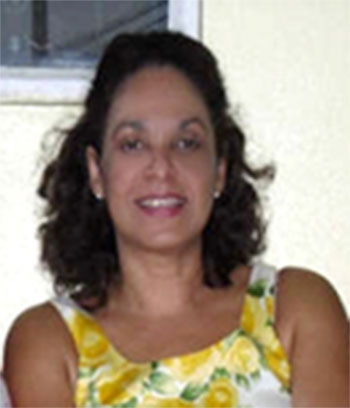 Suzanne Joachim is the Managing Director and principal Practitioner of Joachim and Associates Ltd -- a validly existing domestic company providing a wide range of Human resource and Business consulting services, including a comprehensive array of assessment instruments which help organisations use information as a competitive strategy.
Over the past ten (10) years, she has concluded many HR and Business Consulting assignments for international and regional donor/funded projects/ agencies such as European Union (EU), OPAAL, Business Gateway Private Sector Development Project, Caribbean Export, Centre for Enterprise Development, Organization of Eastern Caribbean States (OECS) – in Barbados, Belize, Grenada, St. Kitts, Trinidad and Tobago and Saint Vincent and the Grenadines.
Other significant accomplishments were consulting assignments with public and private organisations. She is also part of a world-wide network, acting a local partner to EU firms working in the Caribbean.
She was the Executive Director of the first ever dedicated Trade and Investment Promotions Agency of St.Vincent and the Grenadines (NIPI), now Invest SVG for which she had the responsibility of establishing and for navigating the National Export Strategy of Saint Vincent & the Grenadines
Significant assignments were in Human Resource Consulting, including but not limited to: HR Audits, Recruitment and Selection focusing on Executive Search, Performance Management, Workforce Planning, human capital strategies, people management polices and standards, Compliance, Training Needs Analysis, Training and Development, including and cross cultural training and course writing for UWI, Strategic Planning, Management Audits and organizational assessments.
Her basic value proposition is to help clients integrate the two most important aspects of business: People and Process, filling the need to connect HR programmes with business strategy for maximum return on investment (ROI).
She was nominated for the prestigious Ernst Young/CIBC entrepreneur of the year award (1999) and was also selected to be part of the International Association of Business Leaders.
She is a current Board Member of the St. Vincent Cooperative Bank and serves as Head of Audit Committee
PROFESSIONAL DESIGNATIONS AND MEMBERSHIPS:
Member of the Society for Human Resource Management (SHRM)
Chartered Institute of Personnel Development (CIPD)
Certified Institute of Management Consultants (CICMC)
ACADEMIC AND PROFESSIONAL CREDENTIALS:
Master of Arts Human Resource Management (with merit)
Bachelor of Business Administration (B.B.A), major Accounting and Management
AREAS OF PROFESSIONAL DEVELOPMENT;
GOPP – Goal Oriented Project Planning and Logical Framework Analysis as a tool for quality control in project cycle management
Moderation/Facilitation of workshops, seminars and brainstorming sessions
Corporate Governance
Workforce Planning
Development of training programmes
PUBLICATIONS:
Vincentian and Searchlight Newspapers' Vol., November 20017 – " HR Still Sitting At the Table"
Searchlight Newspaper Vol. & October 13 "Sense and Sensibility" – Foreign Direct Investment
Offshore Investment Vol. 156, May 2005 "St.Vincent & the Grenadines, prepares to catch the spillage".
European CEO ……………..  "Clean bill of health for the Financial Services Sector of St. Vincent and the Grenadines"