Information Sharing in T&T Organisations
29%  Less than a third of employees in T&T say information is freely shared between the departments in their organisation.
44% say it isn't, while just over a quarter (27%) have no opinion.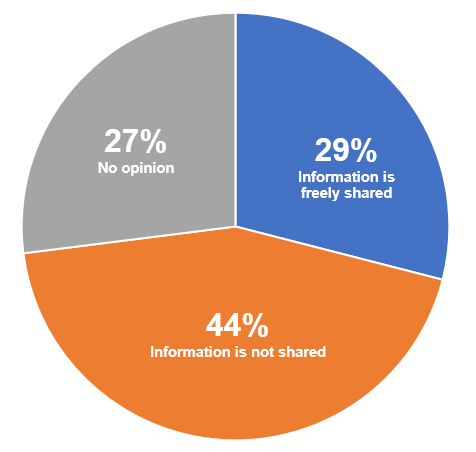 Statistical analysis of the survey data shows that information sharing between departments is highly correlated with communication about the organisation's plans, policies and procedures and about matters affecting employees. It is also highly correlated with employees' perception of how well work is organised.
The sharing of information between and among the departments in an organisation is essential for the successful performance of the work of the organisation. Organizational silos create barriers to communication between and among departments.
 
How do departments in your organisation share information? Share your internal communication practices with us. 
 
Send your feedback to This email address is being protected from spambots. You need JavaScript enabled to view it.